Disclaimer
While the information on the ASSIST website strives to make the information as timely and accurate as possible, ASEAN and ASSIST make no claims, promises, or guarantees about the accuracy, completeness, or adequacy of the contents of this site, and expressly disclaims liability for errors and omissions in the contents of this site. The information on this website is provided without any representations or warranties, express or implied.

The ASSIST website includes interactive features that allow users to communicate with us. You acknowledge that, because of the limited nature of communication through our website's interactive features, any assistance you may receive using any such features is likely to be incomplete and may even be misleading. Any assistance you may receive using any our website's interactive features does not constitute specific advice and accordingly is not binding on any party providing such assistance or advice.

You must not rely on the information provided by ASSIST as an alternative to legal advice from your lawyer or other professional legal services provider. If you have any specific questions about any legal matter, you should consult your lawyer or other professional legal services provider.
The texts and materials published on this website serve a purely informative purpose, and have no official or legal status in the form that they are published.

Any summaries of information, explanatory materials and descriptions contained on this website are not intended to be exhaustive or official, and do not affect the rights and obligations of ASEAN Member States.

References to geographical or other territories and groupings are based solely on terms provided to the ASEAN Secretariat by ASEAN Member States. The use of such terms on this site and in the materials contained therein does not constitute or imply an expression of opinion by the ASEAN Secretariat concerning the status of any country or territory, or the delimitation of its frontiers, or sovereignty.

The colours, boundaries and names shown and the designations used on maps available from this website do not imply any judgment, official endorsement or acceptance by the ASEAN as to the legal status or frontier of any territory. Terminology included in documents or other materials provided formally or informally by ASEAN Member States to the ASEAN Secretariat and posted on this site has no implications for the issue of sovereignty.

This site is the only official website of the ASSIST. Except with its consent, the ASEAN shall not be liable for information posted on, or document contained in, any other website alleging or suggesting in any way some affiliation with the ASEAN.
---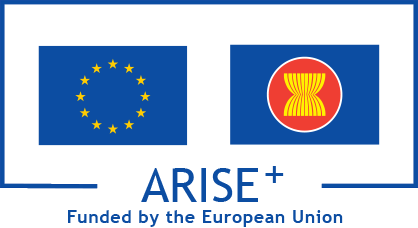 The ASEAN Solutions for Investments, Services and Trade (ASSIST) is supported by the European Union (EU) through its flagship ARISE Plus Programme (ASEAN Regional Integration Support by the EU).